Description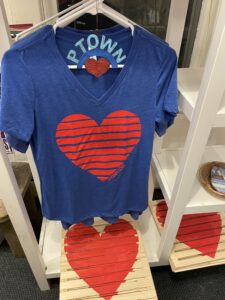 Recycled, eco friendly metal ornament says Ptown over a red heart.  Hand cut and painted in the USA.
Obviously, it's an ornament, but a special kind that could hang around all year reminding you of your happy  place.  Comes in assorted colors.
It makes a perfect addition to the Ptown heart collection.