What is Womencrafts?
Lesbian owned and operated since 1976, with a mission to promote the work of female artisans, authors, and musicians, Womencrafts is one of Provincetown's oldest shops and one of only thirteen remaining feminist bookstores in the country (read more about that on Mic.com and PasteMagazine.com). The shop currently showcases over 100 female artists, 1,000 books, and finds its mission as politically and culturally necessary today as it was when in first opened in 1976.
Womencrafts is the first place many women proclaimed out loud that they are lesbians. Kids bring their parents in the shop to buy books about being transgender. Womencrafts has cultivated a safe and welcoming space that lends itself to partners embracing and kissing, intimate stories being shared, and staff often crying and reaching for tissues.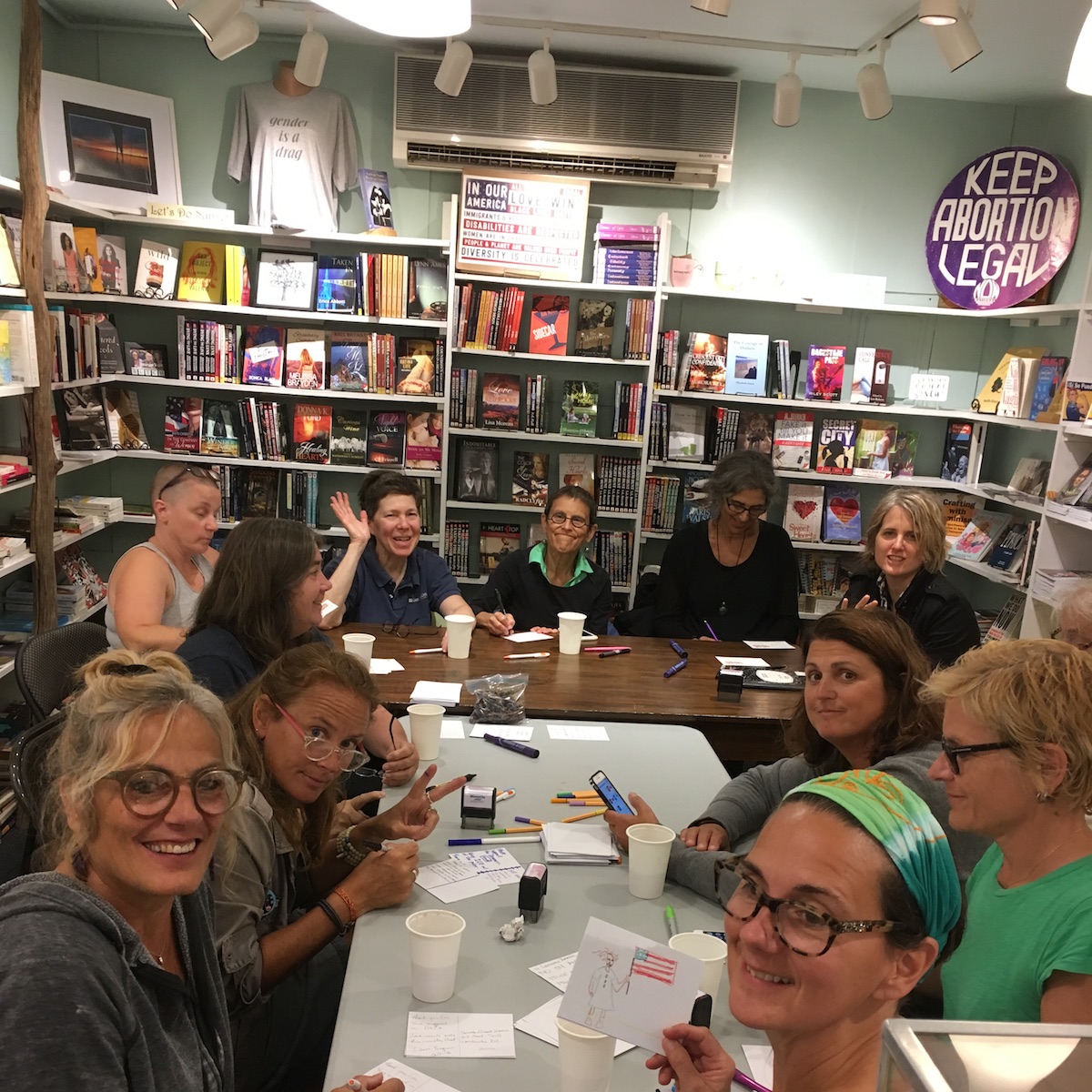 Michelle Axelson
When she first bought Womencrafts, Michelle Axelson posted this on Facebook: "Exciting news! I bought an iconic institution, a lesbian landmark, a feminist fixture, the bookstore of my dreams!"
Michelle sees herself as part of a generation of feminists benefiting from the work of their pioneering elders. "My journey as a woman and as a lesbian has been made easier by institutions like Womencrafts and women like Kathryn Livelli, the previous owner," she says. "I am inspired by the shop's history and excited to keep it dynamic and relevant for generations to come."
"The shop was born in 1976, and I a year later, and that's fitting: I feel I've been raised in synchronicity with Womencrafts. My worldview has been formed by the same life experiences that have affected the shop. My path as a woman and as a lesbian have been made easier by places like Womencrafts and the women who have run it so lovingly. I too am handcrafted by women, the women who came before me in written word, music, art, and activism.
"When shoppers come in and tell me stories of what it was like to come here so many years ago, I listen with gratitude. My role as owner is made possible by the collection of moments that happened in this space before me. This place is very special to me, but I recognize I am one of many. I love this magical space by the sea, and I think we look damned good for 40!"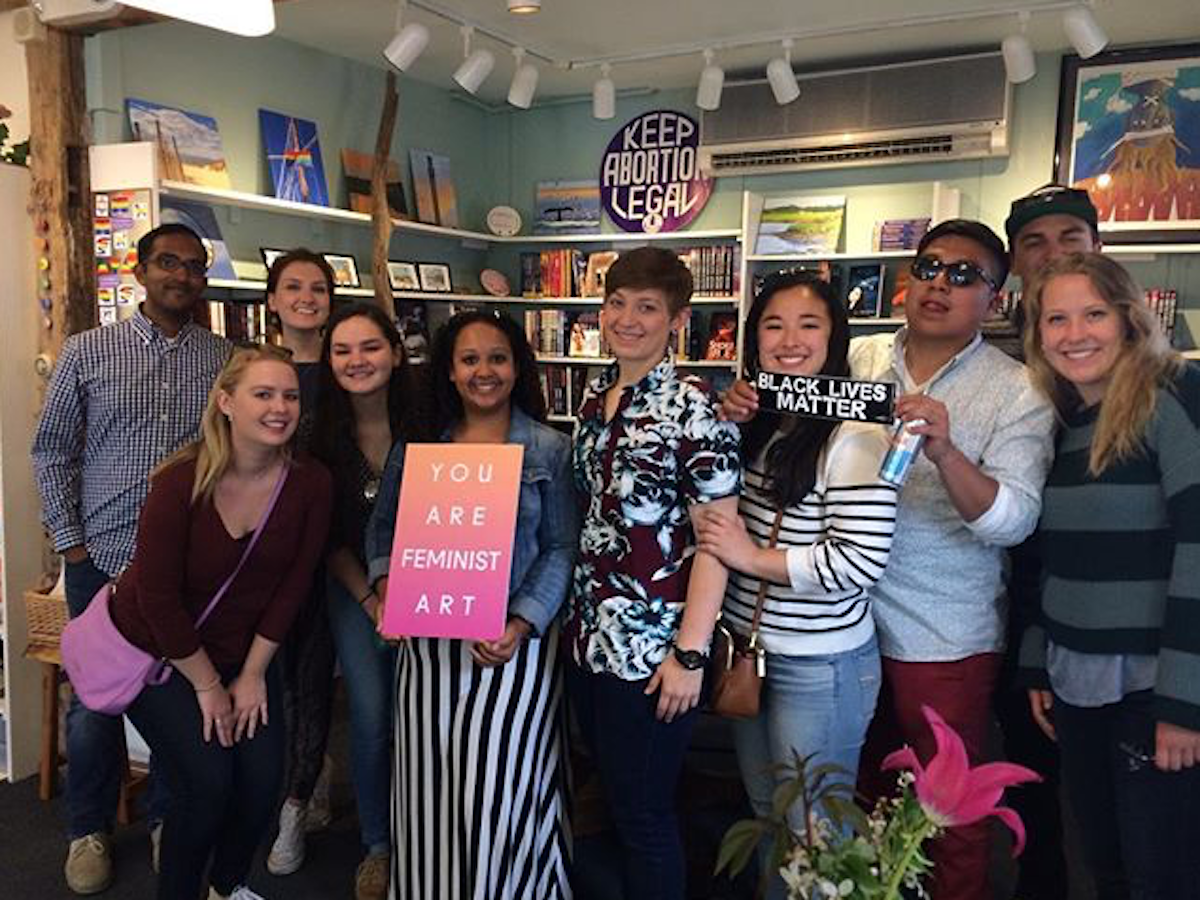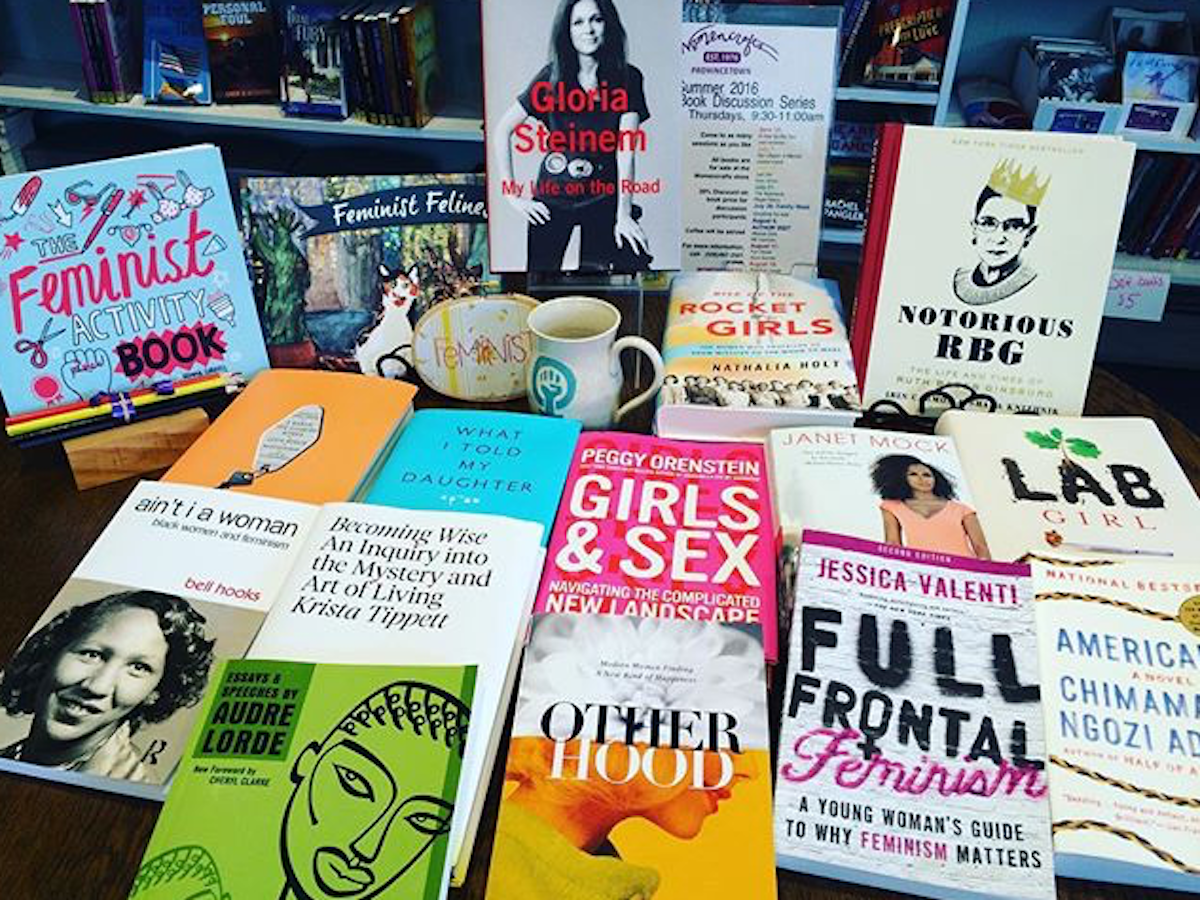 Why Visit Womencrafts?
Women from all over the world visit Provincetown, many making Womencrafts their first stop and often buying a year's worth of reading while here. Couples can buy romance, erotica, wedding and baby planning books that validate and support their life experiences. Parents can buy books with images and stories that represent and include families like theirs. The new-release section is a well-curated selection from bestseller lists, but all written by women. We carry traditional beach reads and heteronormative titles, and had a thoughtful debate over carrying 50 Shades of Gray (all while joking we were like the feminist bookstore on Portlandia- "now do we want to support books that sell?").
This shop has survived internet shopping, mp3s, and digital books, because it is much more than a store: it is a physical and interpersonal space. The internet has connected members of the LGBTQI community in ways that are lifesaving and innumerable, but nothing compares to the experience of walking into a shop where all the books are written by women, where queer and gender studies aren't relegated to a niche section hidden in the corner but comprise the entirety of the inventory. Women's words need to be preserved, displayed, and shared.
While over these four decades the country has witnessed monumental gains, Womencrafts still must carry the same bumper stickers about abortion and women's rights it carried when it first opened. "We'll be post-feminist," reads one, "in the post-patriarchy."