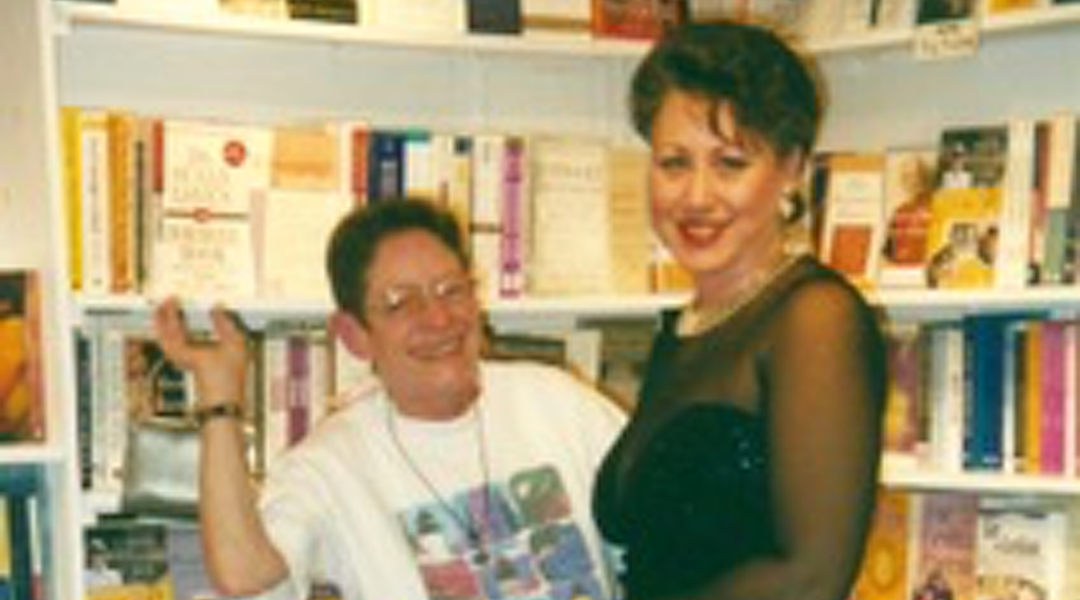 Oh Jane, Jane, Jane… where do I begin?
I think I first met Jane on my virgin trip to Ptown, probably sometime in 1996 or '97. My (then) partner told me "You'll love this place" and boy, was she right! I walked in and was greeted by Jane's beaming smile – "Welcome home, girls!!", she said. I laughed & said "well I've never been here before". Jane replied "That doesn't matter, honey, you're home now."
Jane was always there to help with whatever anyone might need, be it a good beach book, the perfect piece of jewelry, the best time to take your picnic to the beach… but best of all were her hugs. I am a firm believer in the power of a hug, and Jane was always the best hugger EVER.
She especially loved seeing us all sashay in during " rom week" – you know, back in the day! It didn't matter that October on the Cape could be chilly – we all trooped up to Womencrafts to show Jane our finery before hitting the dance at Town Hall. She made us all feel like we were the belles (and beaux) of the ball.
This photo is probably my perfect memory of Jane and her amazing smile. It's from Prom week (October) 2001. I felt like Marilyn in that damned dress and she told me "You look like a freakin' AMAZON, honey!!" High praise, indeed, from one of the fiercest women I've ever known.
Over the years, and even to this day, a trip to Ptown isn't a trip to Ptown unless I stop in to Womencrafts. Sadly, I don't get to see Jane any longer but I always ask after her and hold her in my heart.