Description
Our first PERSISTERS tote bag. Who could be better to start our tote bag line than our
#ImStillWithHer
– Madame Secretary Hillary Rodham Clinton! The image is from artist Jo Hay's stunning portrait of Hillary and the back is color popping details of Hillary's accomplishments and identities.
The tote is 12×14 printed on canvas. The straps are a dream at 14inches (I hate a short strap which, like bra straps, always fall down on me!).
These totes are exclusively available at Womencrafts here in Provincetown.
Front of the tote: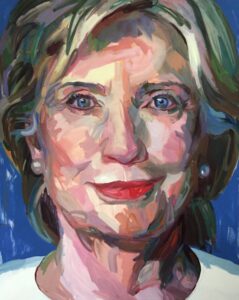 Back of the coat: